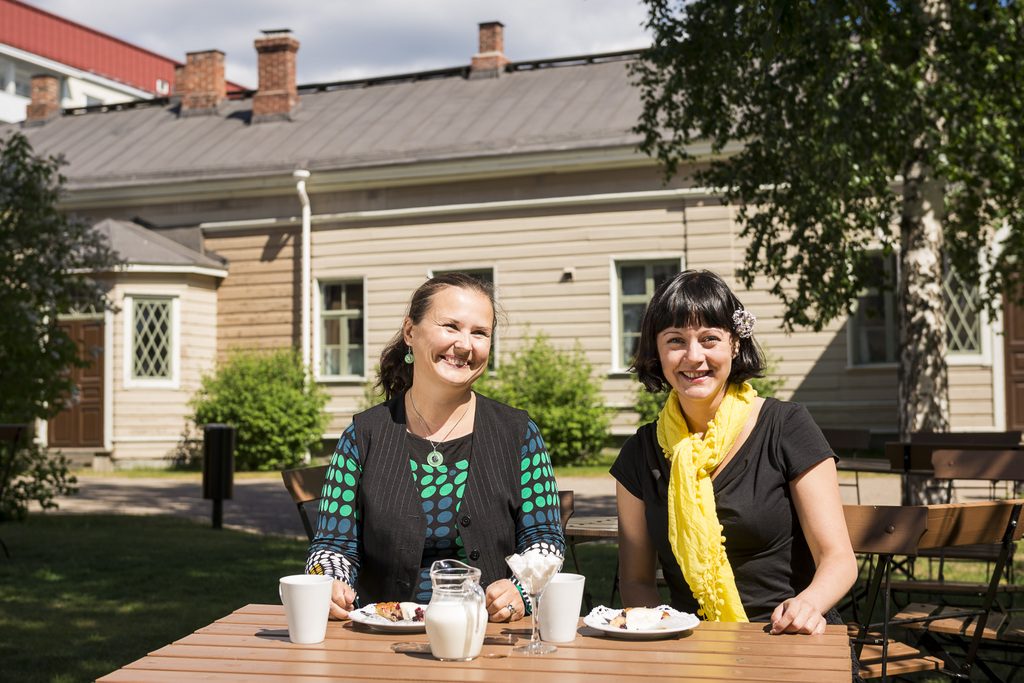 If you have a change to experience Kuopio in more detail, here are a few suggestions:
Sights
Old Kuopio Museum
Step back in time to see what Kuopio looked like some 100 years ago.
Orthodox Church Museum
The Orthodox Church Museum of Kuopio is home to a vast collection of icons, textiles, documents and photography archive.
Kuopio Art Museum
Explore visual art of Finland's landscape and nature, and the relationship between man and his environment.
J.V. Snellman Home Museum
Philosopher, scholar, journalist and politician, Johan Vilhelm Snellman remains one of the most influential architects of Finnish society. Get a glimpse of his Kuopio residence with the furniture and other possessions that once belonged to the Snellman family.
Puijo tower
Raise on top of the tower to get a view over Kuopio. To reach Puijo tower, you can e.g. take a taxi.
Activities 
Puijo Peak will organize a Multi-Activity day on Friday 21st February. Registration for the activities can be done until 12th of February directly by email to sales@puijopeak.fi. Payment details: on arrival at the ticket office of Puijo Tower. Some programs require a minimum number of participants. Here is the Multi-Activity day program.
Finland Ice Marathon is one of Kuopio's most awaited events. The ice skating event is organized on the natural ice of lake Kallavesi. From the week's schedule the most notable events are on Friday 21st of February starting 6 pm with the "Moonlight skating" followed by fireworks at 8 pm.
KalPa is a traditional hockey team from Kuopio. If you are interested in ice hockey you are most welcome to see KalPa games in Olvi Areena. For example on Wednesday 19.2. at 6.30 pm there's a game between KalPa and Tappara teams. You can purchase tickets to the event from here.
Eat&drink
Puijo Tower Restaurant, Tower Cafe & Puijo Cottage
Puijo Tower Restaurant serves local dishes with a view over the city (menu). Puijo Cottage at the foot of the Puijo Tower serves lunch Mon-Fri at 10.30–14.00 and also breakfast on Sat-Sun at 9-12.
You can also just enjoy a cup of coffee in the hights in the Puijo Tower Cafe.

Restaurant Sampo, address: Kauppakatu 13
Vendace is a traditional fish eaten vastly around Kuopio area. This restarant is specialized in vendace dishes.
Restaurant Harald, address: Tulliportinkatu 44
Viking food
Pub Apteekkari ("Pharmacist"), address: Vuorikatu 24
Nightlife
Shops
Taitoshop, address: Haapaniemenkatu 28
Finnish crafts
Vaahteranmäen Mumma ja Pappa
address: Kuopio Market place, corner of Puijonkatu and Kirjastokatu
Handmade crafts of local wood
Moico crafts & design, address: Kirjastokatu 11, (shopping center Sektori), Kuopio Market place
Ceramics, textile crafts, prints, jewellery
More to see and do
Visit Kuopi