The School of Business' first year students are organizing the yearly OIS (Oivalla) fair to present virtual companies at Microkatu campus heart. Thea fair is open for all Savonia students, staff and our visitors. OIS (Open Innovation Space) concept refers to the pedagogical learning model of Savonia which focuses on learning by doing.
At the event Business students are selling their virtual products and services that you can purchase with OIS money, which will be given to you at the fair entrance. The International Business students' virtual companies are aspiring to get investors for their business ideas and also investing will happen with the virtual money.
Welcome to do some serious shopping and investing at the fair!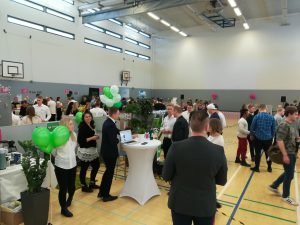 OIS Oivalla Fair Introduction Now Available Here